This little ray of sunshine is waiting for her forever family.  Meet Quinn, a playful and lively girl born in September 2012.  Quinn met the Promise kids team in November 2016.  The team quickly fell in love with Quinn and can't wait for her to find her forever family.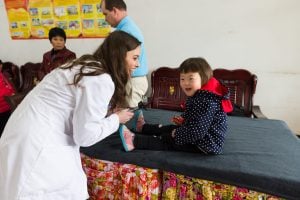 Quinn is a very active little girl and is overflowing with energy.  She loves to stack blocks and make them fall by kicking them over.  When she is not playing with her toys, she dances around hopping in place.
Quinn has an adorable pixie haircut with short choppy bangs that frame her face. She could not be more
adorable. The team could not help but smile every time they looked at her.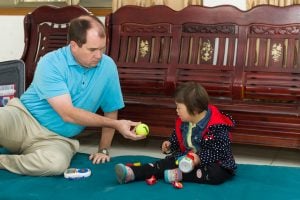 Quinn has Down Syndrome. She has a joyful spirit and fun personality.  She is waiting for her forever
family to see her smiling face and come running for her. This beautiful sweet girl will bring such joy and happiness to a family.  Could she be your beloved daughter?  For more information about Quinn, please contact Amanda at Amanda@NewBeginningsAdoptions.org.