If you love all things silly and fun, then you will absolutely love Knox. Knox is a bold seven-year-old boy that loves playing and staying active. He was born in June 2009, and he met the New Beginnings Team on November 2, 2016.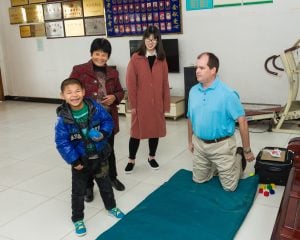 Knox has a very fun and energetic personality.  He loved throwing a ball back and forth with several people from the New Beginnings Team.  He is very active, and he loves to keep the play room alive by playing games with the other children.  Knox's favorite time of the day is snack time.  He has a very hearty appetite, and he will eat just about anything.  Knox also loves books.  His eyes would dance with delight as the New Beginnings Team would read books to him with vivid stories.  He especially loved the pages with pictures on them, and he would always stare at the photos with wild imagination and amusement.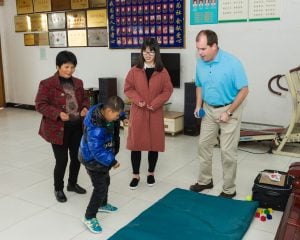 Knox has cerebral palsy and developmental delays, but he has never let this slow him down.  His condition has only made him grow stronger, and he continues to live every day in the most lively and mischievous way possible. Could this happy little boy be a perfect match for your family?  If you would like more information about Knox, please contact Amanda at Amanda@NewBeginningsAdoptions.org.