Kayson is a bright, outgoing child who enjoys singing. His smile lights up a room! He was born in October 2008.
In an update received in September 2015, Kayson was described as being in good general condition, other than his eyesight. At that time, even as a young child, he could walk alone with the use of a crutch, go up and down stairs, walk to school, dress and undress himself, zip, take off his shoes, wash his face and hands alone, hold a spoon to eat, and find items he needs. He was described as having "strong self-management." He is also active and energetic!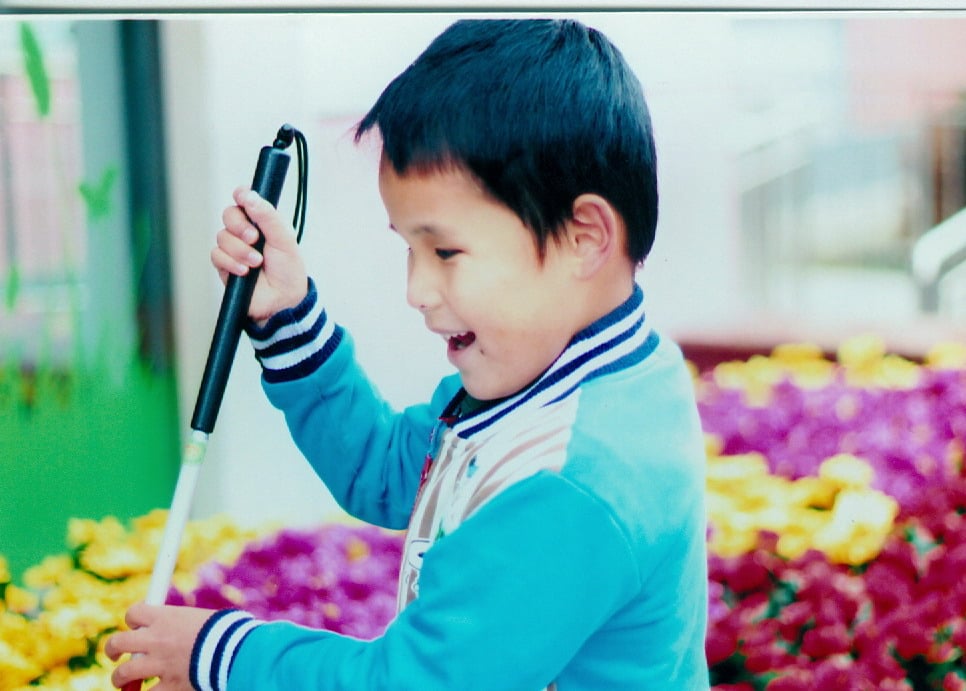 As far as his cognitive abilities, the provided update stated that Kayson has a good memory and can remember things after being told only once. He is very smart! He can communicate well, understanding direction and cooperating to complete tasks. He is able to express his needs. He can hear people's steps and recognize who a person is by listening to their step. He has a very keen sense of hearing and recognizes familiar sounds. He easily communicates with those around him. Kayson loves music and can follow a song along to sing the entire thing. He loves singing, as well as acting.
Kayson enjoys playing with other children and chatting. He is also not picky with the foods he enjoys. This precious child needs a family to welcome him and love him so that he can have a place to call his own. Could you be the one to provide him with a loving home?