Charmaine is a sweet girl who was born in August 2006.  She met the Promise Kids team in November 2016.  She was sweet but not shy. She enjoyed holding the hands of the team members.  Charmaine has Cerebral Palsy, and (L) hemiplegia. She had some scars on her left leg which appear to be from muscle releases. She had some rehabilitation as well.
Charmaine can do most of her self-care except for fasteners (zippers and snaps). She also needed assistance in the shower. Charmaine attends the orphanage school. She learns mostly singing and poems. She was able to scribble with a pen. Her favorite toy was the jumpy horse, and she enjoyed playing with a ball.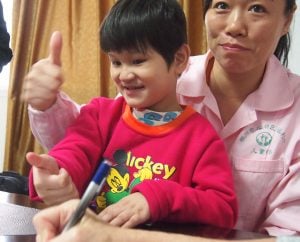 Charmaine was able to walk independently.  She could jump on two feet, go up and down steps and catch a large ball.  Her caregivers reported she likes playing with other children and is not picky about food.
This sweet girl needs a loving family to reach her full potential.  She has overcome a lot but needs a family to help her achieve even more.  Could she be part of your family?  Could she be your brave sweet daughter?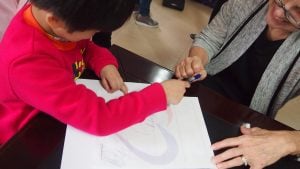 For more information about Charmaine or any of our Promise Kids, please contact Amanda at Amanda@NewBeginningsAdoptions.org.