Is Nashville the missing piece to your family? He was born in April 2013. Nashville is a bright, delightful little boy.  He met New Beginnings Team on November 2, 2016.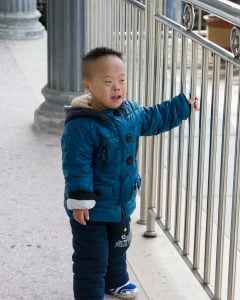 Nashville has a contagiously playful personality.  He is very ticklish.  Just one little poke will throw this child into a fit of giggles.  He also loves to run around the play room, racing around the other children as fast as his little legs will take him.  Nashville has an abundance of energy.  While the other children were quietly coloring and playing with their toys, Nashville was vigorously scribbling his crayons on coloring pages with a big toothy grin.  While Nashville has a very energetic spirit, he is also very kind and plays well with others.  The New Beginnings Team admired how Nashville always shared his toys with the other children.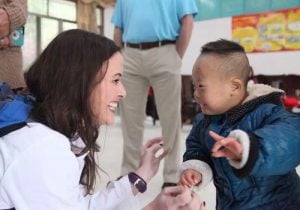 Nashville has Down's syndrome.  However, Nashville's greatest need is a forever family.  He needs someone that will love him unconditionally, support his medical needs, and give him the opportunity to live a happy, productive life.  Could you be the answer to this little bundle of joy's dreams?  If you would like more information about Nashville, please contact Amanda@NewBeginningsAdoptions.org.