Is Amabella the perfect fit for your family? Amabella is a three-year-old calm and happy girl with a beautiful smile.  Amabella was born in February 2013.  She met the New Beginnings Team on November 2, 2016.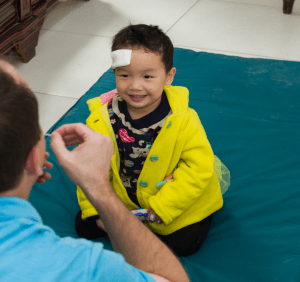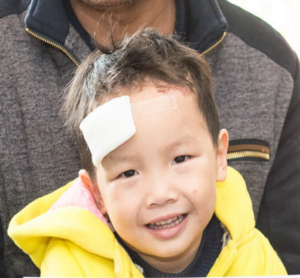 Amabella is a strong, beautiful child.  While she has been diagnosed with cerebral palsy and developmental delays, she still continues to laugh and play with all of the other children.  She loves to color with crayons and play patty cake.  She loves to crawl everywhere- in fact, she has wiggled her way across every inch of the play room.  This shows her inner strength and independence despite her health condition.  She absolutely adores cartoons, and she loves playing iPhone app games.  Amabella has a very intelligent and articulate little mind.  The New Beginnings Team was amazed as they watched her learn how to open and close the phone apps and play with her toys with such inquisitiveness.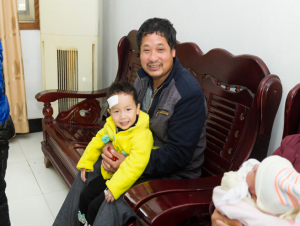 Amabella needs a forever family.  She needs someone who will love her unconditionally, support her medical needs, and encourage her to live a happy, productive life.  Could you be the answer to Amabella's dreams?  If you would like more information about Amabella, please contact Amanda@NewBeginningsAdoptions.org.