Annabel is a beautiful girl who is waiting her forever family.  She was born in April 2007 and met the New Beginnings team in November 2016.  She was very shy and wanted to stay close to her caregiver.  She had surgery in 2013 for stenosis of the external auditory meatus.  She also has some eye issues and possibly has cataracts.  She can see well enough to play with toys.  Annabel was attached to her caregivers and although she was very shy around the team, the caregiver strongly advocated for her by showing us videos of the things she likes to do. The videos showed she enjoys puzzles, blocks, painting and climbing.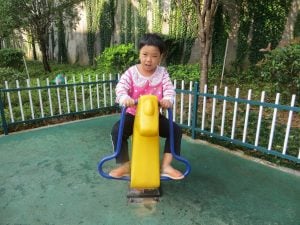 By caregiver report and videos, Annabel can speak in sentences and express her wants and needs.  She is good at relating to others. She cannot write her name but is learning simple Chinese characters.  Annabel reportedly struggles with math.  She can climb, run and jump. She is in Primary school, grade one.  Her favorite foods are rice and bread.  She really enjoys playing with blocks. Eventually Annabel warmed enough to get close to the team.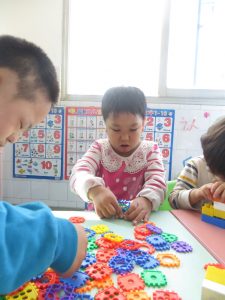 Annabel is a sweet but shy girl whose biggest need is a family.  This little sweetie needs a family to help her grow and thrive.  She needs love and security to become a confident beauty. Is she your daughter?  If you would like more information about Annabel please contact Amanda@NewBeginningsAdoptions.org.