Meet Martin, a sweet little boy with the most charming smile.
Martin is currently four years old.  He is living in the orphanage and attending kindergarten.  He is reported  to be adjusting well in school!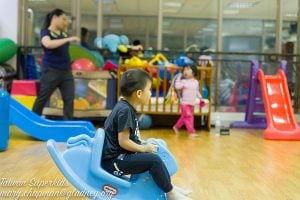 Martin is described as a curious and lively child.  He loves rocking back and forth on a toy horse in the orphanage.  Martin can stand up, walk, run, and jump with both feet on the ground.
He can say simple phrases like, "thank you," "no," and "give (to me)."  He also remembers and says all the names of his familiar caregivers.
Martin has developmental delays, and he is possibly on the autism spectrum.
In an update to his file in October of 2018, it states that he is talking more than he previously did, and he is now able to follow more complex directions.  He has made great progress in the last six months!
Would you like to learn more about Martin?  Martin needs a forever family who will support his special needs and, more than anything, love him dearly.  Could that be your family?  If you would like more information about Martin, please contact McKenzie Garrison at McKenzie@newbeginningsadoptions.org.