Magnolia was born in July 2012.  She met the New Beginnings team in November 2016.  This little girl brightens the room with her sweet, strong spirit. She interacted so well with the team and made them giggle several times.
I mean, look at that face!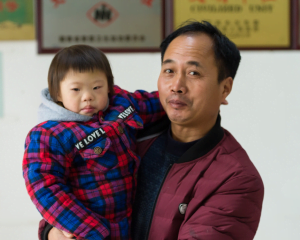 Magnolia has a cute pixie haircut and a mischievous grin.  She loves to laugh and play with the other children in the orphanage.  Magnolia has an independent personality.  She can speak in simple sentences and reportedly says 40-50 words.  She has been in foster care for three years.  She does have play preferences and likes to direct the play activities.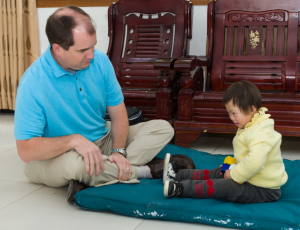 Magnolia has Down syndrome and congenital heart disease but has had heart surgery.  Magnolia has a bright smile that will melt your heart.   Could Magnolia join your family?  Are you ready for all the joy she could bring to your life?  If you would like more information about Magnolia, please contact Amanda@NewBeginningsAdoptions.org.