How adorable is three-year-old Lot?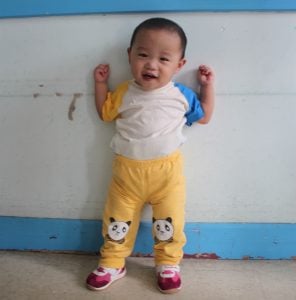 Lot really likes cookies and protects them to make sure no one takes them from him. He can easily recognize things that he likes and dislikes.
When his file was prepared, he could sit alone, crawl, stand holding rails, can walk back and forth hold rails and can walk stably. He is abile to speak a few, small wods. Though he doesn't speak much, he can express his expression and thought with expressions.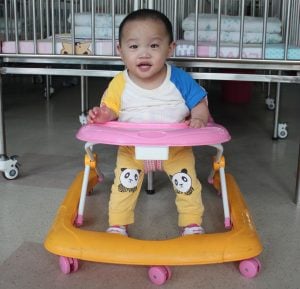 He likes hugs and snuggling with his caretaker. He is described as a cute and smart boy. He enjoys playing with other children and toy balls.
He is diagnosed with mild hydrocephalus of bilateral ventricles, PFO, ileostomy after closure.
If you would like to learn more about Lot, contact Amanda@NewBeginningsAdoptions.org. We would love to help you start your adoption journey!