Karina was born in the summer of 2014. Isn't she just the cutest?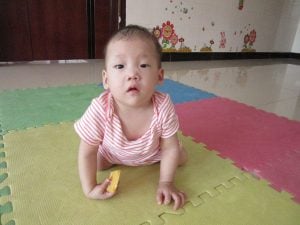 She enjoys listening to music, and when she hears music, she will sway her whole body.
At the time that her update was prepared, she could crawl, sit, and stand and walk holding onto handrails. She needs a family that will be willing to take her to additional rehab training.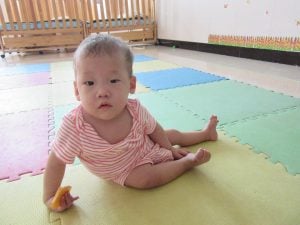 She can say mama and can babble small words. She can grasp toys and pass them from one hand to the other. She can clap and wave her hands, which come in handy when she's listening to music.
Despite being diagnoses with meningocele (postoperative), she has made great strides. She cannot walk independently yet, but she can do so when holding onto the handrail or wall. She can feed herself and take blocks from a cup, and then put them back into the cup.
Could this smart, willful little girl be yours? Contact Amanda@NewBeginningsAdoptions.orgfor more information.