Meet Elton, a cute and curious little boy!
Elton was born in November of 2014.  He is known by his caretakers for his loud laughter and great big smile.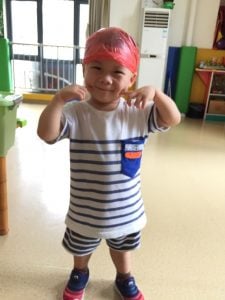 Elton is very playful.  He enjoys playing games and being silly with his peers.  His caretakers described him as extroverted and adorable.
When an update was prepared in 2016, Elton was walking with his hand held.  He could also stand on his own.
Little Elton loves listening to music.  He loves swaying and dancing to the music his caretakers play for him.  He enjoys coloring, and he can grasp a crayon and draw on paper with it.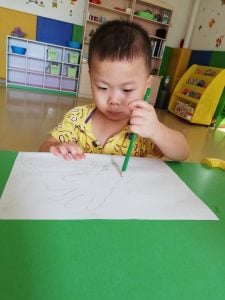 Elton is diagnosed with a facial hemangioma and Duchenne muscular dystrophy.  In Elton's 2016 update, his facial hemangioma had receded and was almost nonexistent.
This child needs a loving forever family – could that be you?  If you would like to learn more about little Elton, please contact McKenzie Garrison at McKenzie@newbeginningsadoptions.org.