Cam is a precious little boy who was born in September 2015.
He is described as a quiet-natured child who has a ready smile. He loves to snuggle with his caretaker.
In an update from August 2016, it was reported that he could hold his head up while lying on his stomach, roll over, grasp toys near his hand, locate the direction/sound of voices, visually follow moving toys, and laugh aloud.  He could also wiggle his body to the rhythm of music he listens to (he loves music!) and play with his toys alone.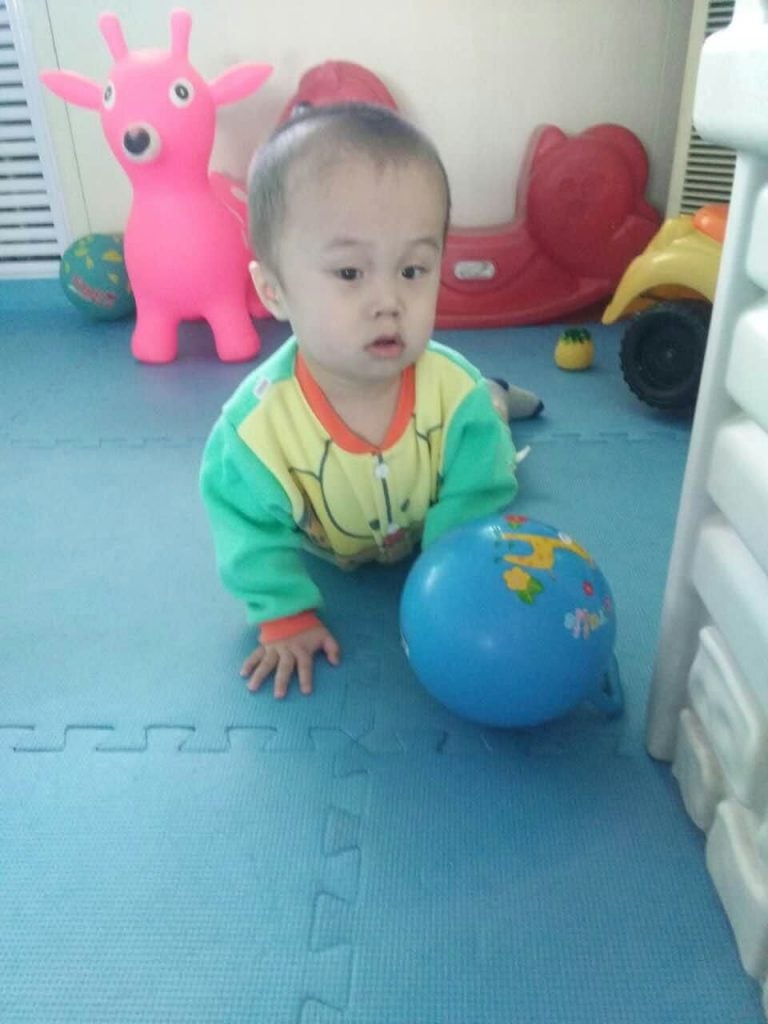 According to the update, now that he is under the care of a nanny, he becomes more and more lovely, and everyone loves him!
This precious little boy needs a family to call his own – could it be you?