We have the cutest three-year-old (soon to be four) to introduce to you today.
Meet Bex!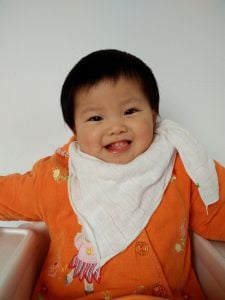 While Bex is diagnosed with cerebral dysplasia and HBV, her file states that she started receiving rehabilitation training in 2015.  Through rehabilitation, she has been making progress.
She can pick up things with her hands and put food into her mouth. She cannot stand alone, but she can crawl with support. She can roll back and forth on the ground, sit alone, and can climb and pull herself up by railings.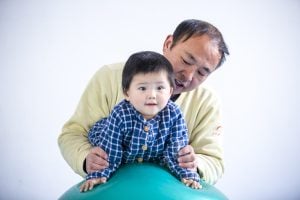 The person preparing her file went on to add, "She will tease you on purpose. For example, if the therapist told her not to take this thing and let her take another, she would pretend not to understand and not do what the therapist said. She would laugh loudly."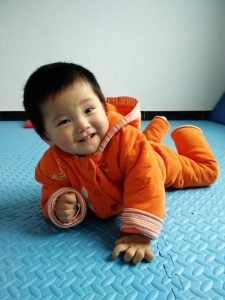 She is described as timid and shy, and is fond of listening to music.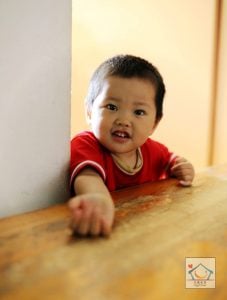 Could this fun, music loving, little girl be your daughter? Email Amanda Ashcraft at Amanda@NewBeginningsAdoptions.org to review Bex's full file.