Meet the sweetest little guy you have ever laid eyes on! This is Auggie.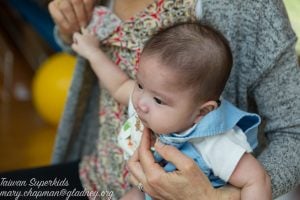 Auggie just turned one in April. He has a hearing impairment, and one side of his tongue is smaller than the other.
His caretaker said that he easily laughs, her generally happy, and does not get upset easily. Doesn't he sound perfect?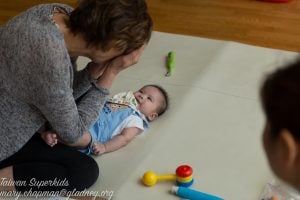 Auggie can grasp and reach for toys, and he especially likes light up toys.
Could Auggie be your son? If you like more information, please contact Amanda@NewBeginningsAdoptions.org.