There are so many children waiting for their forever families to find them. Arlo is one of those children.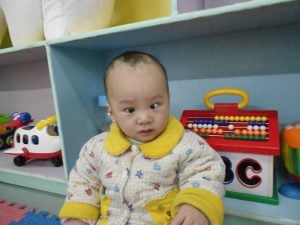 Arlo was born in November 2012, and we can't wait to share more about him with you.
When Arlo's file was prepared, he could sit alone, change from sitting to lying, crawl backwards, could understand simple dialogues and could clap. He likes toy balls that make sounds and could feel around for the toy ball and wave it around. He could also change the toy ball from his left hand to his right hand.
When Arlo was four months old, he could respond to loud sounds. At the age of seven months, it was reported that he could smile if he was being teased or kissed. When he was ten months old, he could make sounds. At the age of one year, he could recognize familiar voices and would respond to his name when called.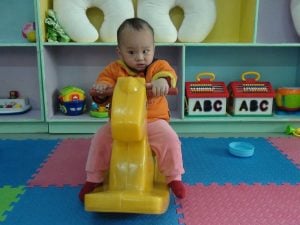 He is active and likes to play games with his caretaker. He enjoys talking to his caretaker, can make sounds such as "heihei" if he is happy, enjoys listening to songs, and likes to suck his finger when he is falling asleep. His favorite toys are his toy ball, bells, and toy drums.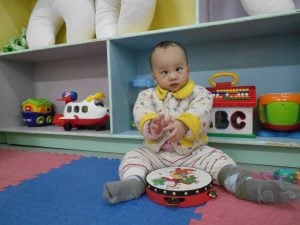 Arlo is diagnosed with congenital optic atrophy of both eyes. When his file was prepared, he could track light with both eyes and his health at the time was good.
Could this active little boy be yours? For more information, please contact Amanda@NewBeginningsAdoptions.org.